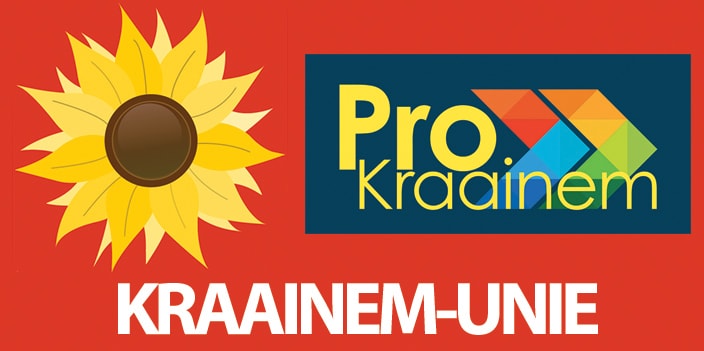 " We have a strategic plan. It's called 'doing things'. "

Herb Kelleher, Southwest Airlines CEO and Founder
What does this table represent, and how should it be interpreted?
The purpose of this list, which will be updated as projects advance, is to give you an overview of what the councilors and the administration are doing on your behalf. It does not, of course, cover every detail of the daily routine of the commune (services to the population, building permits, general maintenance of green spaces, administrative and financial monitoring, etc.). As promised, we will be transparent about things and also publish what is not going so well. We will thus be able to put things right by adjusting our priorities if necessary.
Current and future public health and economic circumstances will force us to make choices, based on your priorities but also on those dictated by the current environment in which we operate. Here again, we believe that this table allows you to follow what has been accomplished as well as work still in progress, planned or postponed.
The projects mentioned in this list are mainly based on the official multiannual planning exercise (2020-2025) and on the Pro-Kraainem – Kraainem-Unie political program. It also includes issues that have arisen during our current term in office, such as Covid-related measures, which we could have done without, the redevelopment of the 4-Bras crossroads on the ring, etc.. This list is not exhaustive and should be seen as a basic monitoring tool for keeping track of how we are doing in implementing policy on your behalf. It is not an official document of the municipality of Kraainem.
This list will, in time, also include some financial and other information on the projects mentioned (such as general context, what is at stake, the reasons for the choices made, etc.)
| Domain | Project (Update 2023-01-20 15:31) | Type of project | MJP | AR nr. | BI | Start | End | % OK | Key |
| --- | --- | --- | --- | --- | --- | --- | --- | --- | --- |
| Animal welfare | Animals (strays): take action to solve the problem | Environment | 2-4-3 | 61340999 | 039000 | 2021 | | 30% | 15945 |
| Animal welfare | Free-running dog areas (Rue au Bois, Prinseput, Parc Jourdain) | Environment | | | | 2020 | 2021 | 100% | 18086 |
| Animal welfare | Sheep grazing sites (Rue au Bois, Prinseput, Parc Jourdain, Champ de la Croix) | Environment | | | | 2020 | 2021 | 100% | 17381 |
| Communication and participation | 2019 and 2021 surveys of residents to determine priorities | Citizen participation | | | | 2019 | 2021 | 100% | 17259 |
| Communication and participation | Develop external visual communication (replacement of the old topical tickers) | Communication | 4-1-3 | 24100000 | 011902 | 2020 | 2022 | 100% | 16479 |
| Communication and participation | Enabling citizen participation via the website | Citizen participation | 4-1-5 | 21100000 | 011902 | 2021 | | 25% | 16489 |
| Communication and participation | Maximal electronic communication (AGORA website, Diabolo, - free time booking tool) | ICT | 4-1-2 | 24100000 | 011902 | 2021 | | 25% | 16472 |
| Communication and participation | Optimise and expand communication channels (municipal newspaper, online newsletter, social media, website, etc.) | Transparancy | 4-1-1 | | | 2021 | | 90% | 16469 |
| Communication and participation | Streaming of public meetings (town council, committees, CPAS council, etc.) | Transparancy | | | | 2020 | 2021 | 100% | 17261 |
| Communication and participation | Street art on the bridges (direction Sterrebeek, W-W, E40 in Kraainem-Nord), possibly AMJP 2022-1 | Infrastructure | | | | 2022 | | 10% | 17271 |
| Communication and participation | Supporting citizens' initiatives | ICT | 4-1-7 | 61340999 | 038000 | | | 30% | 16505 |
| Culture | Organise various activities around the culture and history of Kraainem / support initiatives | Communication | 6-2-3 | 61590999 | 019000 | 2021 | | 40% | 16710 |
| Environment and Climate | Agora Centre: cooling system (using nearby water sources) and new drainage system | Climate plan | 2-1-1 | 21400000 | 020099 | 2020 | 2021 | 100% | 15721 |
| Environment and Climate | Curiouzeneuzen in Parc Jourdain and Prinseput (2021) | Environment | | | | 2021 | 2021 | 100% | 17353 |
| Environment and Climate | Energy maintenance plan for municipal assets (Fluvius, 3Wplus plan for 20 projects) | Climate plan | 2-1-1 | 61340999 | 020099 | 2021 | | 40% | 15727 |
| Environment and Climate | Infrastructure to promote public cleanliness (bin management) | Environment | 2-4-2 | 61340999 | 039000 | 2021 | | 75% | 15942 |
| Environment and Climate | LED street lighting (and replacement of lights with LED in 3 areas) | Climate plan | 2-1-2 | 22800000 | 067000 | 2020 | | 35% | 15805 |
| Environment and Climate | Limit energy consumption in the buildings of the commune (gas, electricity) | Environment | | | | 2022 | | 50% | 18254 |
| Environment and Climate | Making shared cars available at various locations in the commune | Environment | | 61340999 | 039000 | 2021 | | 40% | 18350 |
| Environment and Climate | Raising awareness among residents about the cleanliness of public spaces | Environment | 2-4-1 | | | | | 75% | 15928 |
| Environment and Climate | Renewal of Prinseput Park (incl. sports facilities and children's playground) | Heavy renovation | | | | 2021 | | 50% | 17387 |
| Environment and Climate | SECAP 2021-2030: agreement with Flemish Brabant to support services | Climate plan | 2-1-1 | 61340999 | 020099 | 2021 | | 40% | 15782 |
| Environment and Climate | Solar panels on the roofs of municipal buildings (Agora, own investment) | Climate plan | 2-1-1 | 23000000 | 020099 | 2021 | | 100% | 15783 |
| Environment and Climate | Solar panels on the roofs of the Dépôt, the town hall and the sports hall by Druifkracht & Ecopower | Climate plan | 2-1-1 | 61340999 | 020099 | 2021 | 2021 | 100% | 15789 |
| Environment and Climate | Sustainability/awareness of inhabitants (Repair Café, exchange economy,...) | Support population | 2-5-1 | 6134099 | 032900 | 2021 | | 80% | 15959 |
| Leisure & Sport | Folk party in Parc Jourdain (to replace the Beguinage festival) | Support population | | | | 2022 | 2022 | 100% | 18007 |
| Leisure & Sport | Organise activities in cooperation with neighbouring municipalities | Support population | 6-1-4 | 61340999 | 019000 | | | 25% | 16756 |
| Leisure & Sport | Organise activities to promote the associations + cooperation with the municipality | Support associations | 6-1-1 | 61340999 | 019000 | | | 25% | 16725 |
| Leisure & Sport | Review of financial support to associations | Support associations | 6-1-2 | | | | | 60% | 16727 |
| Local business | "Kraainembons" vouchers + website for local business | Covid | | 6496000 | 050000 | 2021 | | 90% | 17294 |
| Local business | Covid supports for local businesses (2020-2021) | Covid | | | | 2020 | 2021 | 100% | 17284 |
| Local business | Plexiglass screens and CO2 sensors for traders and the caterers (2020-2021) | Covid | | | | 2020 | 2021 | 100% | 17314 |
| Management | Cyberplan for ICT systems of the commune | ICT | | 61310002 | 011903 | 2022 | | 80% | 18249 |
| Management | Replace 'High' and 'Low' Kraainem with 'South' and 'North' Kraainem | Administration | | | | 2022 | | 50% | 17825 |
| Mobility | 4-Bras (AWV): maintain current traffic lanes on the av. de Tervuren and limit the traffic impact on Huart and Béchet districts | Lobby | | | | 2021 | 2022 | 100% | 18035 |
| Mobility | 4-Bras / tunnel renovation (AWV 2023-2024): limit mobility impact for the commune | Follow-up | | | | 2021 | | 10% | 18107 |
| Mobility | Bicycle boxes (Jules Adantstraat, Oppemlaan, Koningin Astridlaan (Potaardestraat), Brackestraat) | Investments | | 22800000 | | | | 80% | 17426 |
| Mobility | Bicycle stands in suitable places | Investments | | 22800000 | 020000 | 2022 | | 15% | 17461 |
| Mobility | Charging stations for EVs | Investments | | 22800000 | 020000 | 2022 | | 5% | 18287 |
| Mobility | Cycling infrastructure (monitors, charging points, signs, etc.) | Infrastructure | | 22800000 | | 2020 | | 40% | 17451 |
| Mobility | Dames Blanches in WSP: mitigating impact of local housing project on mobility in Kraainem | Lobby | | | | 2021 | | 25% | 17487 |
| Mobility | Draw up a mobility plan with Arcadis (evaluation of 30 km/h zones, etc.), public enquiry wrt zone 30km/h in the commune | Follow-up | 1-1-1 | 61340999 | 020000 | 2021 | | 10% | 15055 |
| Mobility | Faisans (av. des) : zone 30 | Infrastructure | 1-2-3 | 22400000 | 020000 | 2021 | | 10% | 15443 |
| Mobility | Municipal grant (200 €) for the purchase of an electric bicycle or electric kit installation | Climate plan | | 64910000 | 019099 | 2021 | 2021 | 100% | 17476 |
| Mobility | Optimising public transport: frequency and routes | Follow-up | | | | 2019 | | 30% | 15065 |
| Mobility | Parking Metro Kraainem (W-S-L): prevent extension project (2020) | Lobby | | | | 2020 | 2021 | 100% | 17480 |
| Mobility | Promoting the MTB plus-pass (Brupass XL) | Administration | 1-1-2 | | | 2019 | | 100% | 15060 |
| Mobility | Public transport: provide multi-modal transfer points 'hoppinpunten' at appropriate locations | Follow-up | | | | 2022 | | 10% | 18292 |
| Mobility | Quartier des Oiseaux: 30 km/h speed limit | Infrastructure | 1-2-3 | 22400000 | 020000 | 2020 | 2022 | 100% | 15459 |
| Mobility | Replacement of bus stops | New construction | | | | 2019 | 2020 | 100% | 17409 |
| Mobility | Street infrastructure (cushions, traffic signs, etc.) | Infrastructure | | 22800000 | 020000 | 2020 | | 50% | 17481 |
| Mobility | Woluwe (blvd. de la): avoid cut-off | Lobby | | | | 2019 | | 80% | 15015 |
| Population | Cemeteries: redevelopment ("light" renovation + extension of the Colombarium) | Light renovation | 3-2-12 | 22200000 | 099000 | 2019 | | 15% | 16086 |
| Population | Cemeteries: redevelopment ("light" renovation + extension of the Colombarium) / Consulting | Light renovation | | | | 2022 | | 75% | 18195 |
| Population | Code of ethics for councillors | Follow-up | | | | 2020 | 2022 | 100% | 17220 |
| Population | Complaint form on the municipality's website | Administration | | | | 2019 | 2021 | 100% | 17226 |
| Population | De Watergroep : website and documents in French, idem for SMS | Lobby | | | | 2020 | | 50% | 18261 |
| Population | Fluvius : website and documents in French | Lobby | | | | 2020 | | 40% | 17224 |
| Population | Neighbourhood mediation (via PZ WOKRA) | Follow-up | 7-1-1 | 61590999 | 090000 | 2019 | 2020 | 100% | 16938 |
| Population | Online public access for building permits, etc. in French | Lobby | | | | 2019 | | 70% | 17237 |
| Population | Purchase of recording equipment and streaming for public meetings | Infrastructure | | | | 2021 | | 10% | 17212 |
| Public property | Agora Centre: new building for bilingual cultural centre | New construction | | 22100007 | 019000 | 2019 | 2021 | 100% | 17562 |
| Public property | Château Jourdain: alarmsystem for theft | Light renovation | | | | 2022 | | 15% | 18197 |
| Public property | Château Jourdain: painting, electricity and kitchen maintenance | Light renovation | 3-2-5 | 22910000 | 070900 | 2021 | | 80% | 16179 |
| Public property | Château Jourdain: renovation of the caretaker's lodge | Light renovation | 3-2-5 | 22910000 | 070900 | 2020 | 2021 | 100% | 16205 |
| Public property | Château Jourdain: renovation of the orangery and the veranda | Light renovation | 3-2-5 | 22910000 | 070900 | 2022 | | 20% | 16167 |
| Public property | Château Jourdain: repair roof over the petanque courts | Light renovation | 3-2-6 | 22910000 | 070900 | | | | 16218 |
| Public property | Chaudron building: renovation (after the PWA building) | Heavy renovation | 3-2-3 | 22910000 | 019000 | 2022 | | | 16109 |
| Public property | Diabolo school: extension | New construction | 3-1-2 | 22910000 | 086900 | 2025 | | | 16041 |
| Public property | Football: new grandstand and renovation of small stands | New construction | 3-2-2006 | 22910000 | 074200 | 2020 | 2021 | 100% | 16290 |
| Public property | Hoeve Van Deuren: construction of a meeting centre CPAS | New construction | 7-1-3 | 22100000 | 095100 | 2019 | | 20% | 16942 |
| Public property | Justice de Paix: new building and removal of the PWA garage (PPP) | Heavy renovation | 3-2-3 | 22910000 | 019000 | 2022 | | 10% | 16144 |
| Public property | Klimboom School: extension | New construction | 3-1-1 | 22910000 | 086900 | 2021 | | 25% | 16038 |
| Public property | Municipal buildings / ventilation systems + fire detection alarm + LED lighting | Infrastructure | | 23000000 | | | | 50% | 17591 |
| Public property | Oude Pastorie: renovation (kitchen, window frames, etc.) | Light renovation | | 22910000 | 070900 | 2022 | | 5% | 17642 |
| Public property | Purchase of land next to the St Pancratius Scouts and additional storage place | Investments | | 22000000 | 019000 | 2020 | | 60% | 17560 |
| Public property | PWA building (old commissariat): renovation (excluding garage -> PPP Justice de Paix building, key 16144) | Heavy renovation | 3-2-3 | 22910000 | 019000 | 2021 | | 50% | 16120 |
| Public property | PZ WOKRA: roof replacement including solar panels and ventilation (W-O) | Heavy renovation | | 66400000 | 040000 | 2021 | | 75% | 17663 |
| Public property | Sports hall: installation of ventilation in the cafeteria | New construction | 3-2-6 | 22910000 | 074200 | 2021 | | 100% | 16271 |
| Public property | Sports hall: renovation of the ventilation system | Light renovation | 3-2-6 | 22910000 | 074200 | 2021 | | 80% | 16278 |
| Public property | St. Pancras Church: renovation of the organ (with subsidies) | Heavy renovation | | 22100007 | 079000 | | | 20% | 17599 |
| Public property | Tennis bubble: replacement | New construction | 3-2-6 | 22910000 | 074200 | 2020 | 2021 | 100% | 16282 |
| Public works | Amédé Bracke (street): pavements | Heavy renovation | 1-2-1 | 22500000 | 020000 | 2022 | | 20% | 15165 |
| Public works | Anciens Combattants (av. des) : redevelopment | Heavy renovation | 1-2-3 | 22400000 | 020000 | 2024 | | | 18330 |
| Public works | Anciens Combattants (av. des): renovate bicycle paths (-> rue du Moulin) | Light renovation | 1-2-2 | 22400000 | 020000 | 2019 | | 20% | 15422 |
| Public works | Anémones (av. des) : redevelopment | Heavy renovation | 1-2-3 | 22400000 | 020000 | 2024 | | | 18311 |
| Public works | Annecy (av.): pavements | Heavy renovation | 1-2-1 | 22500000 | 020000 | 2023 | | 10% | 15168 |
| Public works | Annecy (av.): redevelopment | Heavy renovation | 1-2-3 | 22400000 | 020000 | 2023 | | 10% | 15461 |
| Public works | Argile (rue d') and Reine Astrid (av.): traffic platform | Heavy renovation | 1-2-3 | 22400000 | 020000 | 2020 | 2020 | 100% | 15606 |
| Public works | Aubépines (av. des): pavements | Heavy renovation | 1-2-1 | 22500000 | 020000 | 2020 | 2021 | 100% | 15235 |
| Public works | Baron d'Huart (av.): renewal of the top layer and cycle lane | Light renovation | 1-2-2 | 22400000 | 020000 | 2021 | | 50% | 15368 |
| Public works | Béguinage (rue du): pavements | Heavy renovation | 1-2-1 | 22500000 | 020000 | 2022 | | 20% | 15205 |
| Public works | Bois Soleil (av. du): pavements | Heavy renovation | 1-2-1 | 22500000 | 020000 | 2025 | | | 15356 |
| Public works | Bouleaux (av. des): pavements | Heavy renovation | 1-2-1 | 22500000 | 020000 | 2025 | | | 15206 |
| Public works | Chapelle (av. de la), Honnekinberg, Hebron (av.) : redevelopment and 2x draining | Infrastructure | 1-2-3 | 22400000 | 020000 | 2021 | | 20% | 15454 |
| Public works | Corneilles (chemin des) : redevelopment | Heavy renovation | 1-2-3 | 22400000 | 020000 | 2024 | | | 18314 |
| Public works | Dezangré (av. Arthur) : redevelopment | Heavy renovation | 1-2-3 | 22400000 | 020000 | 2024 | | | 18325 |
| Public works | Ferdinant Kinnen (rue) and Reine Astrid (av.): repair of traffic platform | Heavy renovation | 1-2-3 | | | 2022 | | | 18063 |
| Public works | Fleurs (av. des): redevelopment | Heavy renovation | | | | 2020 | 2021 | 100% | 17501 |
| Public works | Flooding: subsidies for protective panels and non-return valves | Support population | 3-2-13 | 64960000 | 020000 | 2019 | 2020 | 100% | 16089 |
| Public works | Hebron (av.): renewal of the top layer and pavements on the field side between av. Reine Astrid and rue au Bois | Heavy renovation | 1-2-3 | 22400000 | 020000 | 2020 | 2021 | 100% | 15532 |
| Public works | Installation of fibre optic network and renovation of pavements where synergies are possible | Light renovation | 1-2-1 | 22500000 | 020000 | 2021 | | 85% | 15040 |
| Public works | Lenaerts (rue) between av. Dezangré and the viaduct bridge: redevelopment | Heavy renovation | 1-2-3 | 22400000 | 020000 | 2024 | | | 15545 |
| Public works | Longue (rue): pavements (Kraainem side) | Light renovation | 1-2-1 | 22500000 | 020000 | 2020 | 2021 | 100% | 15322 |
| Public works | Louis Niemegeers (rue): pavements | Heavy renovation | 1-2-1 | 22500000 | 020000 | 2022 | | 50% | 15324 |
| Public works | Moulin (rue du): redevelopment and 2x draining, cycle path (with AWV/Riopact) | Heavy renovation | 1-2-3 | 22400000 | 020000 | 2022 | | 10% | 15557 |
| Public works | Noisetiers (allée des): redevelopment | Heavy renovation | 1-2-3 | 22400000 | 020000 | 2025 | | | 15519 |
| Public works | Petite Normandie: pavements | Heavy renovation | 1-2-1 | 22500000 | 020000 | 2021 | 2020 | 100% | 15297 |
| Public works | Reine Astrid (av.) (end of south side): bicycle path & redevelopment of Baron d'Huart roundabout | Heavy renovation | 1-2-2 | 22400000 | 020000 | 2021 | 2022 | 100% | 15392 |
| Public works | Reine Astrid (av.): bicycle path between Tram 39 and Roi Baudouin roundabout | Heavy renovation | | | | 2019 | 2020 | 100% | 17457 |
| Public works | Riopact: investments in the drainage system of the commune | Investments | | 22700000 | 031000 | 2023 | | | 17544 |
| Public works | Saint-Michel (drève): redevelopment | Heavy renovation | 1-2-3 | 22400000 | 020000 | 2020 | 2020 | 100% | 15629 |
| Public works | Saint-Pancrace (av.): top layer and pavements | Heavy renovation | 1-2-3 | 22400000 | 020000 | 2020 | 2021 | 100% | 15667 |
| Public works | Saint-Pancrace (place de) to Avenue Begonias: top layer and pavements | Heavy renovation | 1-2-3 | 22400000 | 020000 | 2020 | 2021 | 100% | 15678 |
| Public works | Sequoyas (av.): redevelopment | Heavy renovation | 1-2-3 | 22400000 | 020000 | 2025 | | | 15615 |
| Public works | Seringas (rue des): redevelopment and 2x draining | Heavy renovation | 1-2-3 | 22400000 | 020000 | 2020 | 2020 | 100% | 15621 |
| Public works | Troënes (av. des): redevelopment | Heavy renovation | 1-2-3 | 22400000 | 020000 | 2025 | | | 15547 |
| Public works | Tulipes (rue des): redevelopment and 2x drainage system | Heavy renovation | 1-2-3 | 22400000 | 020000 | 2020 | 2022 | 100% | 15714 |
| Public works | Verger (clos / rue du): redevelopment and 2x drainage system | Heavy renovation | 1-2-3 | 22400000 | 020000 | 2022 | | 30% | 15474 |
| Public works | Verte (rue): redevelopment and 2x draining | Heavy renovation | 1-2-3 | 22400000 | 020000 | 2023 | | 30% | 15509 |
| Public works | Wezembeek (av. de) : pavements between av. Reine Astrid and Brussels region | Heavy renovation | 1-2-1 | 22500000 | 020000 | 2020 | 2020 | 100% | 18003 |
| Public works | Zaventem (chaussée de): redevelopment (North side, including clos du Vivier) | Heavy renovation | | | | | | | 18177 |
| Public works | Zaventem (chaussée de): redevelopment (South side) | Heavy renovation | 1-2-3 | 22400000 | 020000 | 2022 | | 10% | 15719 |
| Safety and Public health | Air quality and general nuisance: monitoring and improvement measures | Public health | 2-2-3 | 6134099 | 039000 | 2022 | | | 15847 |
| Safety and Public health | Airborne noise, continuous lobbying, a.o. taking part in federal consultation of Minister Gilkinet's 'States General' (operating licence extension 2024) | Lobby | | | | 2019 | | 40% | 17964 |
| Safety and Public health | Amend the Police Regulations (2019 version outdated) / Systematic yearly update | Safety | | | | 2020 | 2022 | 100% | 17947 |
| Safety and Public health | Anti-smoking campaign ("Génération commune sans tabac", signs, etc.) | Public health | | | | 2021 | 2022 | 100% | 17914 |
| Safety and Public health | Asbestos inventory and security of municipal buildings | Public health | 3-2-1 | 22911000 | 019000 | 2020 | | 75% | 16057 |
| Safety and Public health | Asbestos inventory and security of municipal buildings | Public health | 3-2-1 | 22911000 | 019000 | | | | 18338 |
| Safety and Public health | Asbestos removal during construction (+ assistance to residents). OVAM regulations and subsidies | Public health | 3-2-2 | 64910000 | 039000 | 2021 | | 50% | 16101 |
| Safety and Public health | Face masks for the population | Covid | | | | 2020 | 2020 | 100% | 17943 |
| Safety and Public health | Implementation of the ANPR (CCT) camera project (via PZ WOKRA) | Safety | | 66400000 | 040000 | 2022 | | 40% | 15983 |
| Safety and Public health | Include all streets in a PLP (neighbourhood watch) zone | Safety | | | | 2020 | 2020 | 100% | 17876 |
| Safety and Public health | Install CO2 sensors (small or large) in buildings accessible to the public | Covid | | | | 2020 | | 100% | 17895 |
| Safety and Public health | Noise barriers along the R0 (all ok via AWV, except at the beginning of the ch. de Malines after the 4-Bras tunnel) | Public health | 2-2-1 | 22500000 | 020000 | 2020 | | 80% | 15814 |
| Safety and Public health | Organise a broad awareness of the ELZ among local actors (general practitioners, doctors, etc.) | Communication | 8-2-2 | | | | | 75% | 17205 |
| Safety and Public health | Replacement of asbestos-containing roof scout building next to St Dominic's Church | Public health | | | | 2020 | 2022 | 100% | 18267 |
| Safety and Public health | Stewards (city guards) | Safety | | 62010000 | 011202 | 2022 | | | 18105 |
| Schools | Diabolo School: installation of containers pending the overall renovation project | Heavy renovation | 3-1-2 | | | 2019 | 2020 | 100% | 16039 |
| Schools | Klimboom school: Dutch language courses for non-native speakers | Support population | | | | 2021 | 2021 | 100% | 17786 |
| Schools | Klimboom school: organising after-school care via VZW | Support population | 8-1-2 | | | | | 60% | 17153 |
| Social / CPAS | Champ de la Croix: social housing project | New construction | | | | 2020 | | 30% | 17840 |
| Social / CPAS | Children's House website + Playotheek software lending platform | ICT | 7-5-1 | 24100000 | | | | 10% | 16978 |
| Social / CPAS | Displacement of people with reduced mobility: provision and extension of the solution | Support population | 7-7-2 | | | | | | 17061 |
| Social / CPAS | Distribution of FEAD goods (CPAS project) | Support population | 7-6-1 | 24000000 | 090000 | | | 50% | 16997 |
| Social / CPAS | Encourage contacts between NL and FR associations and support bilingual initiatives | Support population | 6-4-2 | | | | | 20% | 16830 |
| Social / CPAS | Encouraging volunteer work through the "Give a Day" platform | Support population | | | | 2021 | | 80% | 17863 |
| Social / CPAS | Guide to the Temporary Work Experience Route VDAB-TWE01 | Support population | 7-3-4 | | | | | | 16875 |
| Social / CPAS | Heat wave and cold weather plan | Support population | | | | | | 70% | 17800 |
| Social / CPAS | Help to Ukrainian refugees (reception centres, OCMW accompaniment, schools, etc.) | Support population | | | | 2022 | | 100% | 18171 |
| Social / CPAS | Helping older people stay in their homes longer | Support population | 7-7-1 | | | | | 10% | 17058 |
| Social / CPAS | Intergenerational cohabitation (e.g. Kangaroo houses, community living...) | Support population | 7-4-2 | | | | | | 16970 |
| Social / CPAS | Launch of a "Babycafe" | Administration | 7-5-2 | | | 2021 | | 100% | 16987 |
| Social / CPAS | Leisure pass | Support population | 6-2-4 | 61590999 | 019000 | 2021 | 2021 | 100% | 16915 |
| Social / CPAS | Make municipal activities accessible to people with disabilities | Support population | 6-2-7 | 61590999 | 090900 | 2021 | | 25% | 16765 |
| Social / CPAS | Make sure that the different cultures present in Kraainem know each other | Support population | 6-4-1 | | | | | | 16820 |
| Social / CPAS | New initiatives to promote local employment (CPAS) | Support population | 7-3-6 | 61590999 | 090400 | 2019 | | 10% | 16955 |
| Social / CPAS | Organise information campaigns and evenings (preventive/indicative) for children and parents | Support population | | | | | | 90% | 18353 |
| Social / CPAS | Social housing (housing, emergency shelter, ILA ...) in the "Meeting Centre" (Hoeve Van Deuren) | Social Affairs | 7-4-1 | | | 2023 | | 10% | 16959 |
| Territorial planning | "Building Levels" development plan (RUP bouwlagen) | Follow-up | 3-3-2 | 61310002 | 011200 | 2021 | | 45% | 16451 |
| Territorial planning | "Open spaces and plots" development plan (RUP Open Ruimte en Percelen) | Follow-up | 3-3-2 | 61310002 | 011200 | 2021 | | 5% | 16458 |
| Territorial planning | Floods' development plan (RUP Overstromingen) | Follow-up | 3-3-2 | 61310002 | 011200 | 2022 | | 5% | 18265 |
| Territorial planning | Recycling park in Wezembeek-Oppem for the 2 communes of WOKRA | Follow-up | | 22500000 | 020000 | 2022 | | 50% | 17666 |
| Youth and child policy | Childcare - deficit due to closure/suspension of some crèches (find alternatives) | Social affairs | | | | 2022 | | 10% | 18422 |
| Youth and child policy | New premises for the Saint-Dominique Scouts | New construction | 3-2-7 | 66400000 | 075000 | 2020 | 2021 | 100% | 16355 |
| Youth and child policy | New premises for the Saint-Pancrace Scouts | New construction | 3-2-7 | | | 2020 | 2021 | 100% | 16368 |
| Youth and child policy | Public playgrounds: maintenance and repairs | Maintenance | 3-2-8 | 22800000 | 075000 | 2021 | | 60% | 16389 |
| Youth and child policy | Sanitary facilities under St. Dominic's Church | Heavy renovation | 3-2-7 | | | 2020 | 2021 | 100% | 16380 |
| Youth and child policy | St Nicholas parade in the streets of Kraainem (organize again) | Support population | | 24100000 | | 2022 | 2022 | 100% | 18335 |
| Youth and child policy | Various activities for young children (e.g. Children's House in the Agora Centre,...) | Social affairs | 6-2-1 | 61590999 | 075100 | 2021 | | 90% | 16637 |